How do we ride out winter in Utah?
Hot cocoa, family time and tubing the slopes

The my529 Professional Services Team appreciates Utah's picturesque backdrops, especially at this time of year. In the latest edition of "Meet the Team," we share a few of our favorite seasonal activities, including tips on how we locals enjoy the "Greatest Snow on Earth." (That's what it says on our license plates, after all.)
If you are planning a trip to Utah, be sure to connect with us at https://calendly.com/advisorinfo or email advisorinfo@my529.org. We would love to chat with you.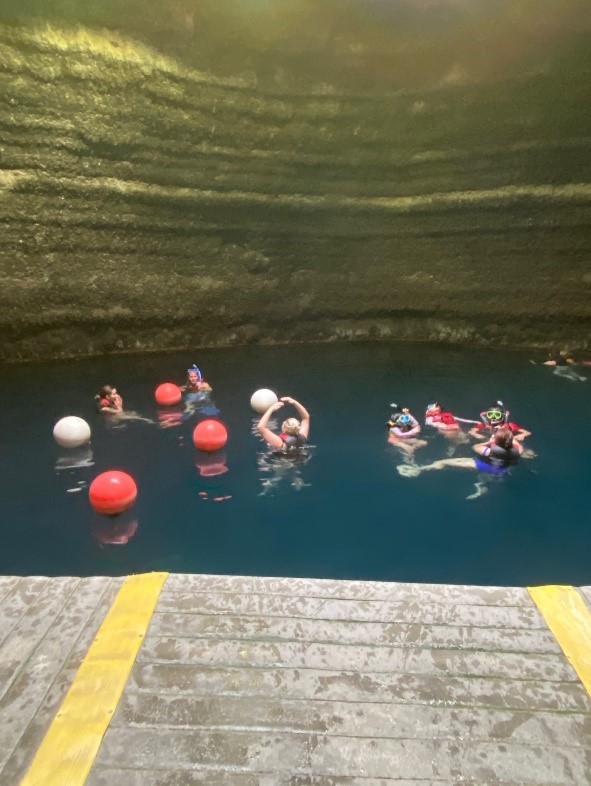 What are your favorite fall or winter activities?
Katie Turner: My family loves to go to Park City, Utah, and stay at a resort over Thanksgiving. Park City is about 45 minutes east of Salt Lake City. We usually bring games and movies and have a party with our extended family. Utah is beautiful in the fall with all of the mountain trees changing colors. It is also a great time to visit Utah before the rush of the ski season starts.
Andrea Kekacs: I enjoy getting on the slopes when I can, but taking walks on a snowy night is also one of my favorite things to do. It's so serene. The only sound is your shoes crunching the snow. I love the beauty of everything covered in fresh snow.
Abby Martin: There are so many things I enjoy! I've been skiing since I was a kid, so that is definitely something special for me. I actually broke my collarbone snowboarding when I was a teenager. Currently, one of my favorite things is to go tubing at the Luke Ridge Tubing Hill Magic Carpet in Park City. It's a fun activity to do with friends and kids. And, it's nice to have a conveyer belt to take you up to the top of the hill!
Do you have a favorite fall or winter memory that comes to mind?
Katie: My family has a membership to Utah's Hogle Zoo here in Salt Lake City We love to visit the zoo during the wintertime, as it's typically colder here in Utah and the animals are more active. They also have a fun holiday light display.
Abby: I have many, but one of them was when I went with my parents to the opening ceremonies for the [2002 Salt Lake City] Olympics. It was so magical to witness something that was internationally recognized.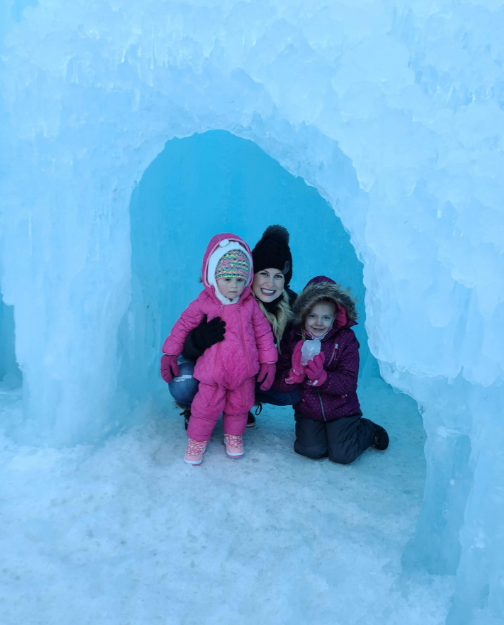 Andrea: One year we grabbed the cushions off the couch, wrapped them in lawn bags and headed for the sledding hill at midnight. When we got home, we sipped hot cocoa by a warm fire before drifting off to sleep.
What would you recommend to advisors or their clients who wish to visit Utah in the winter? Are there any must-see destinations?
Abby: There are so many cold-weather winter activities but sometimes it is nice to do something warm. Consider visiting the Homestead crater in Midway, Utah. It is a relaxing natural hotspring where you can swim and even snorkel!
Andrea: Skiing, of course! And a hidden gem is Snowbasin [Resort] [in] Ogden Canyon [east of Ogden, Utah]. I also recommend bundling up on a snowy night and going for a walk.
Katie: My husband and I love visiting the Midway Ice Castles about 50 minutes east of Salt Lake City. [We have] three little girls, [and] they love to bundle up and visit "Elsa's Ice Castles." [The ice castles] light up at night, and it is truly a magical experience. It's a great add-on activity if you're visiting in the January to February time frame to ski. I promise your kids will not be disappointed.
Financial Advisor Newsletter – Winter edition