Investing Small Amounts
Not everyone finds it easy to save for college.
A my529 account can help.
Why save for college?
Student debt is rising nationwide.
More saved means less debt.
Cover some costs, if not all.
Investing small sums regularly over time can help make higher education more affordable.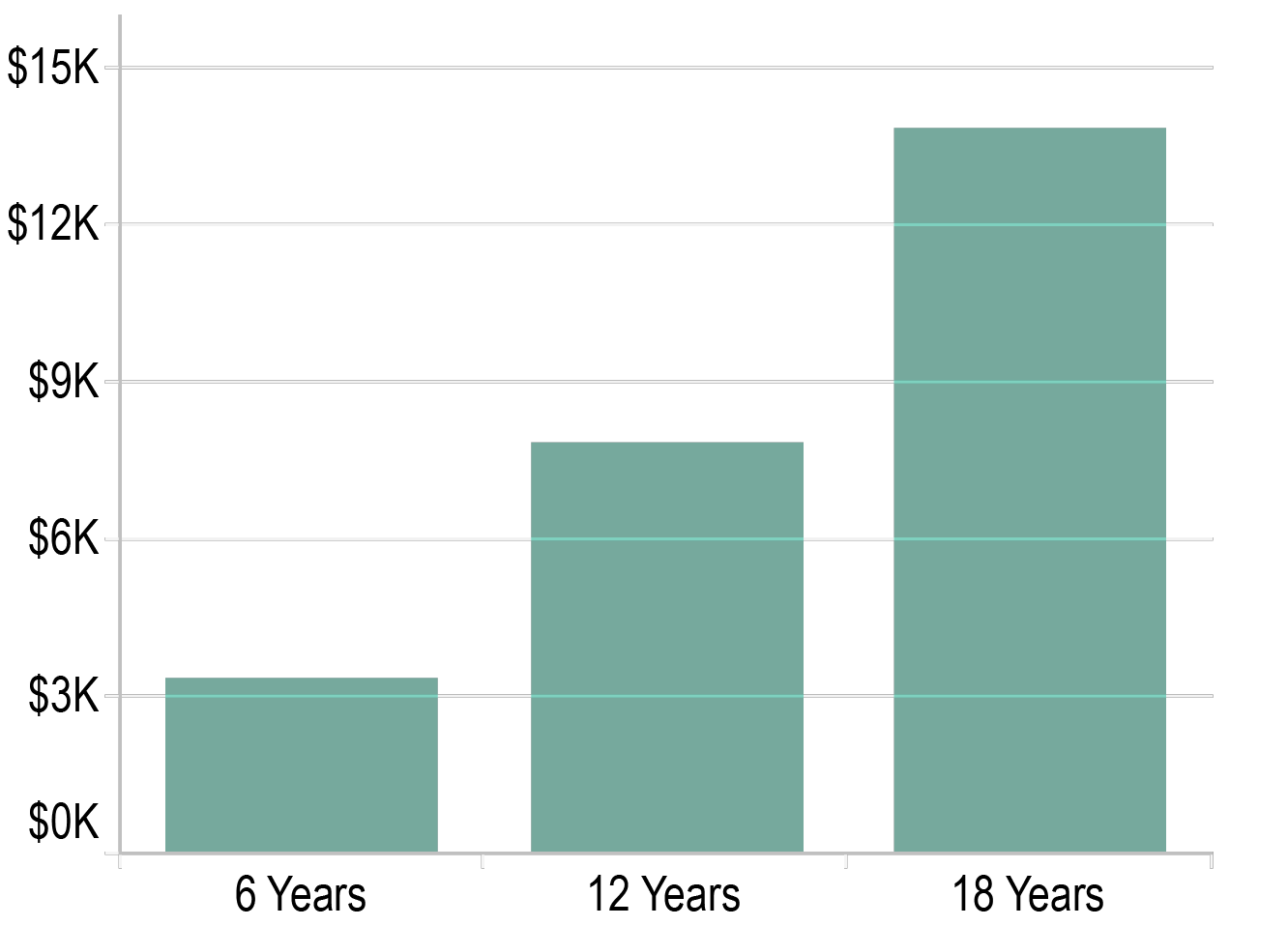 Saving vs. borrowing:
It is said that saving is a virtue. Saving also has its advantages over borrowing. Consider the comparison of saving toward a goal of $20,000 and borrowing $20,000. Each dollar saved is a dollar you don't need to borrow and repay with interest.
All numbers are my529 estimates. This scenario is for a my529 account with a contribution of approximately $29 at account opening and also on the first day of each month over 18 years, with a 5% rate of return compounded annually. The monthly loan repayment assumes a 7% interest rate and a 10-year repayment period. Numbers are rounded. This chart is for illustrative purposes only.This chart is to be used for illustrative purposes only.