529 Day 2023
Where curiosity leads
my529 has been helping families save for education for more than 25 years, and we join National 5.29 Day by continuing to encourage investing for the future.
Celebrate 5•29 Day during May with my529, Utah's educational savings plan.
Open a college savings account, and we will give you a start to grow from.
See details below.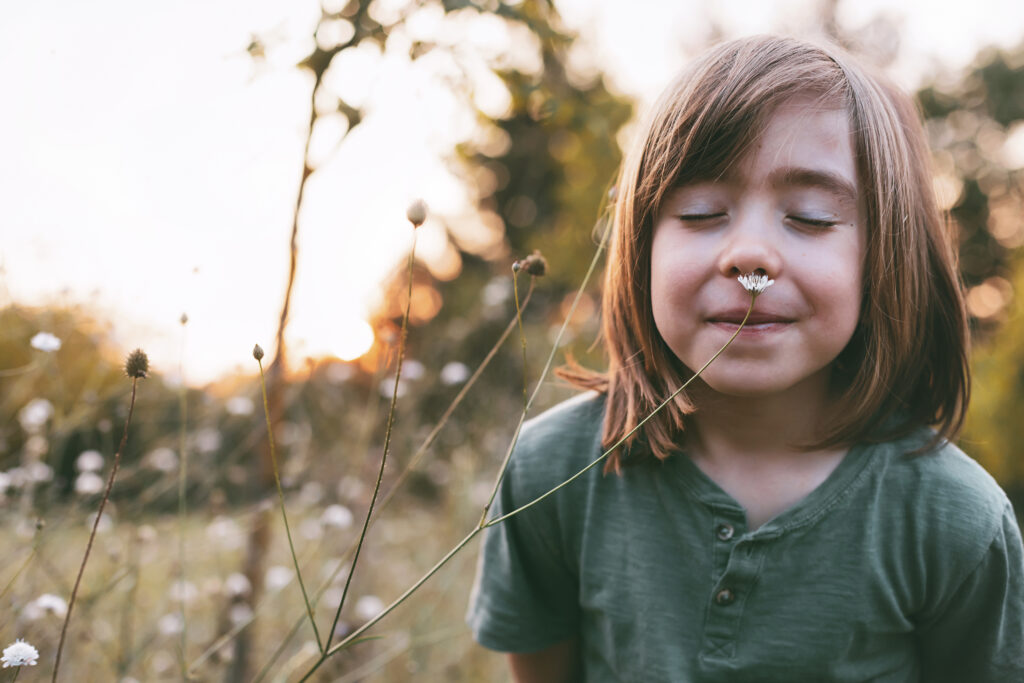 A special offer
To receive a $25 matching contribution from my529, the account owner must open an account during the month of May for a beneficiary who is new to my529, and contribute $25 or more to the new account. Use code 529Day2023 during setup. my529 will match the $25 contribution on or about June 7, 2023. Account owners need to be Utah residents, and the beneficiary must be new to my529. The beneficiary does not need to be a Utah resident. Offer good while promotional funds are available.
To receive an additional $15 from my529—for a total amount of $40 with the initial
$25 match—the account owner must set up a scheduled monthly contribution on the
new account. The recurring contribution must take place uninterrupted for six consecutive months to be eligible. my529 will contribute $15 to those accounts on or around December 31, 2023, as long as promotional funds are available.
To qualify, the account owner must be a Utah resident and the beneficiary must be new to my529.
Enter your promotional code on step four of the account opening process, where you review your information.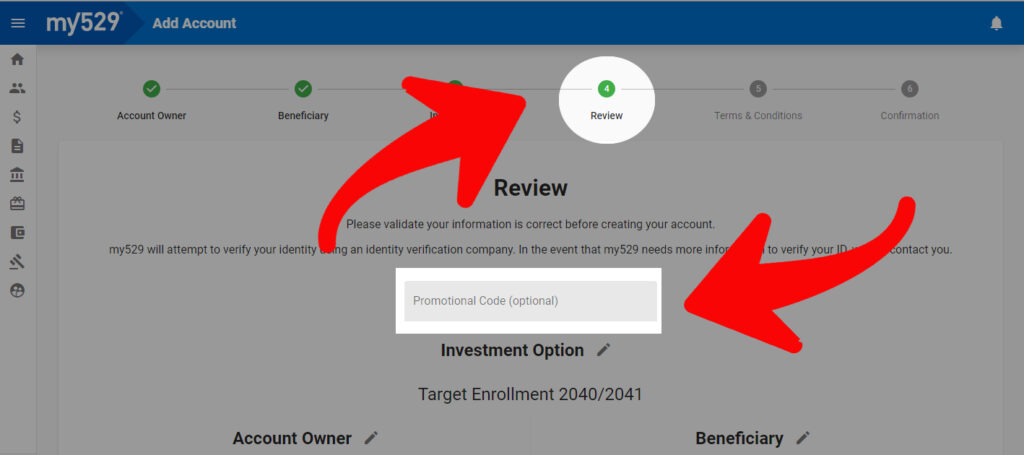 Get started by opening an account online, or by submitting an Individual Account Agreement, available on our Forms page.
Why choose my529?
529 plans are sponsored by states, state agencies, and educational institutions, and are authorized by Section 529 of the Internal Revenue Code.
The plans are designed to encourage saving for future education costs.
Read more on the benefits of my529.
You're in control
Direct-sold – you can open a my529 account on your own.
Account owners control their accounts — not the beneficiary.
Open an account for free
No enrollment fee.
No minimum contribution.
No minimum balance.
Anyone age 18 or older can open an account
Open an account for anyone.
You don't need to be related to the beneficiary.
Utah residency is not required.
You can even open an account for yourself.
No age, income, or residency restrictions for beneficiaries.
Tax advantages
Federal tax benefits on earnings in an account.
Withdrawals are tax-free if used on qualified expenses.
Credit for Utah taxpayer residents.
Low fees
my529 has some of the lowest fees in the 529 industry.
Use of funds
Use funds at any eligible educational institution in the U.S. or abroad that participates in a federal student financial aid program; see complete list at studentaid.gov.
Other resources
Contests and promotions. Utah students can enter one of our annual contests for a chance to win a $1,000 college savings scholarship account.
Learn more
Watch a short video on 529 plans and my529.
Eligibility and rules
Employees of my529 and the Utah Board of Higher Education and their immediate family members are not eligible for this offer. my529 will make deposits into qualifying accounts on a first-come, first-served basis for as long as the promotional funds are available. This promotion is void where prohibited by law. my529 reserves the right to stop the promotion at any time and for any reason.
New Individual Account Agreements and contributions submitted by mail, fax, overnight carrier or in person must be received by my529 between May 1 and May 31, 2023, by 5 p.m. MT. Accounts opened and contributions made online at my529.org must be received between May 1 at 12:01 a.m. and May 31, 2023, by 11:59 p.m. MT. Documentation must be in good order to process and receive the match. This promotion applies only to my529 accounts that are opened by Utah residents between May 1 and May 31, 2023, in recognition of 5•29 Day.
There is no cost to open a my529 account, and all ongoing fees are described in the my529 Program Description, available at my529.org. Please consult your tax advisor about the tax implications of participating in this promotion. Visit my529.org or call 800.418.2551 for more information.