2022 tax deadlines
Be sure to mark year-end deadlines for transactions on your my529 account. Transactions must be received by my529 to count for the 2022 tax year. Any transactions received after the deadline will count toward the 2023 tax year.
See table below for specific information.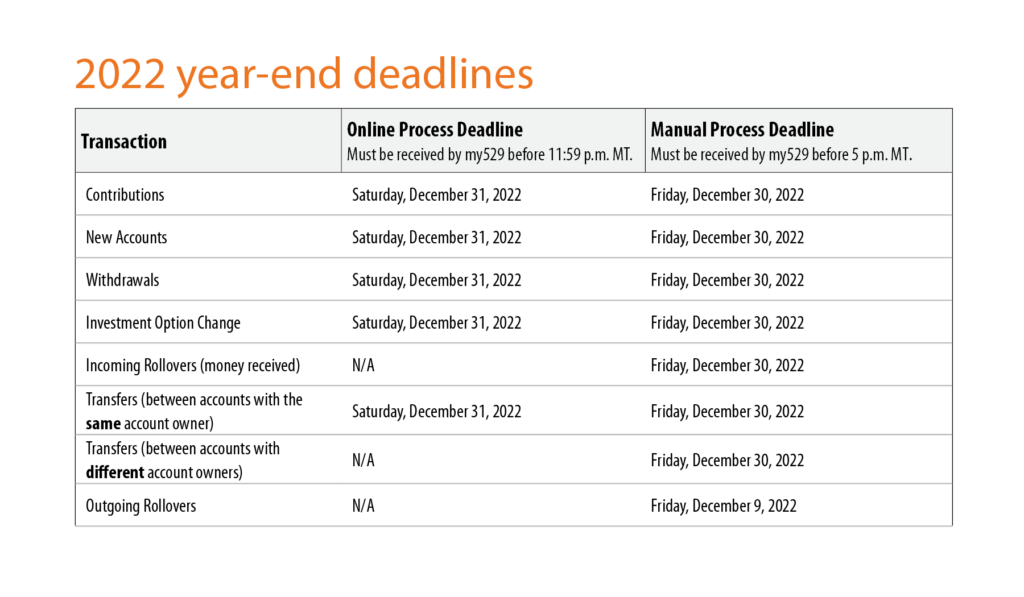 Learn more
Find out other tax advantages that come from investing for college with my529.