Opciones de fecha de inscripción
12 opciones de fecha de inscripción
Based on when the beneficiary begins taking withdrawals.
Built from a mix of

Vanguard mutual funds.
PIMCO Interest Income Fund.
FDIC-insured accounts.

Options gradually shift to a more conservative allocation.
Eventually end up in the Enrolled option.
Based on a preset quarterly allocation schedule.
Daily cash flows keep the options close to target allocations.
Two option changes allowed per year.
Depending on your investment preference, a more aggressive or more conservative investment option can be selected regardless of the beneficiary's anticipated enrollment year.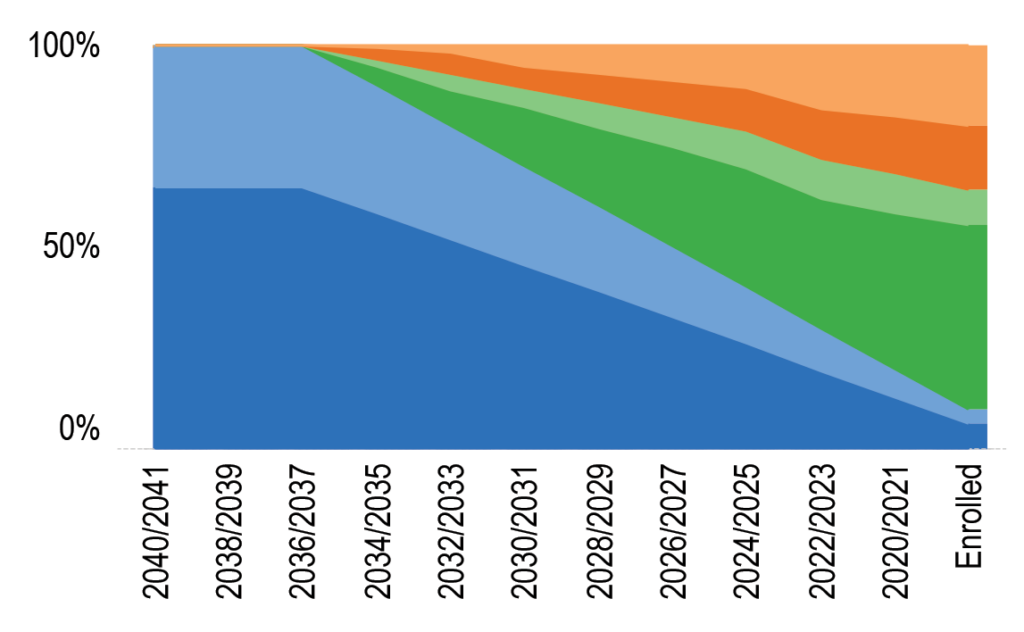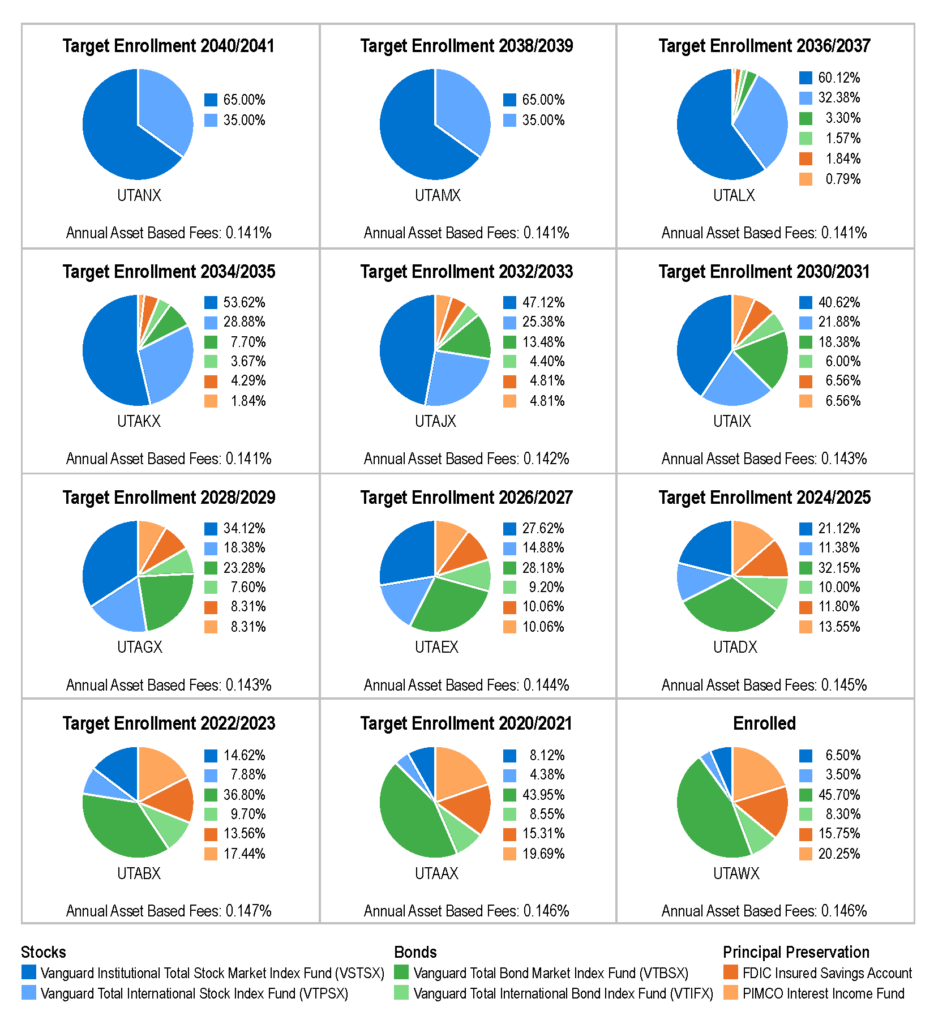 Opciones de inversión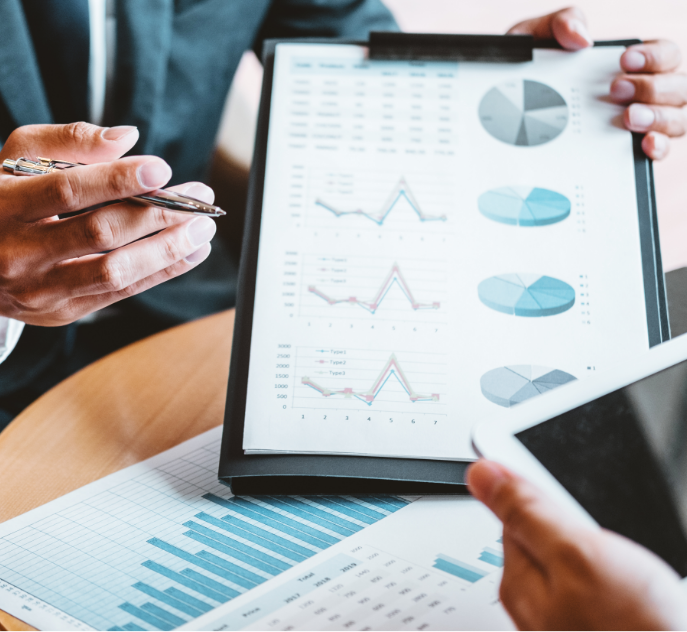 Rendimiento de opciones de inversión
Vea el rendimiento de nuestras opciones de fecha de inscripción con el paso del tiempo.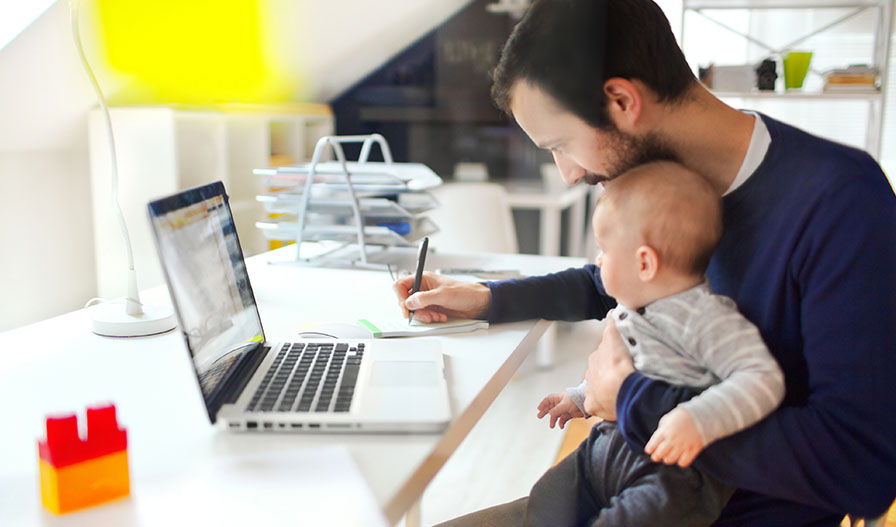 ¿Cuánto costará?
La estructura de cargos basados en activos de my529 tiene dos partes:
The Underlying Fund Expense of each underlying investment.
The Administrative Asset Fee.
Las tarifas de las opciones basadas en la fecha de inscripción varían del 0.141% al 0.147%.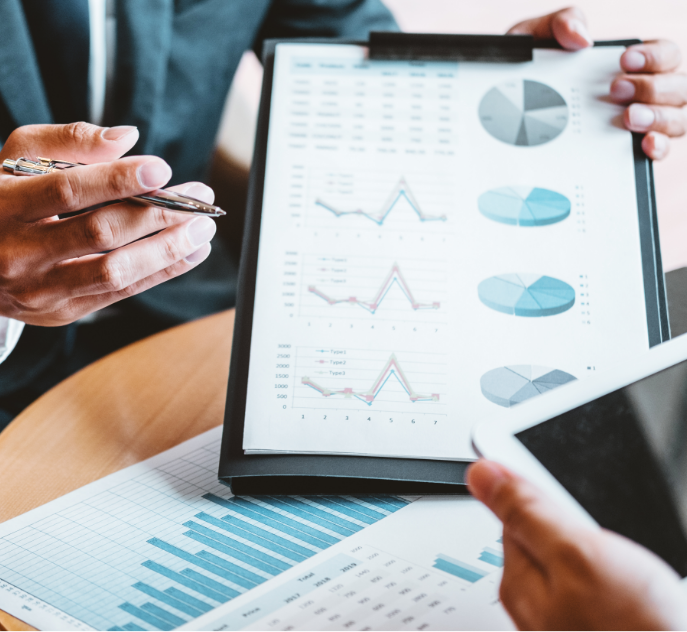 Opciones basadas en la edad retiradas
El 14 de julio del 2021, my529 convirtió sus opciones de inversión basadas en la edad en opciones de inversión basadas en la fecha de inscripción. Haga clic a continuación para ver las opciones retiradas.